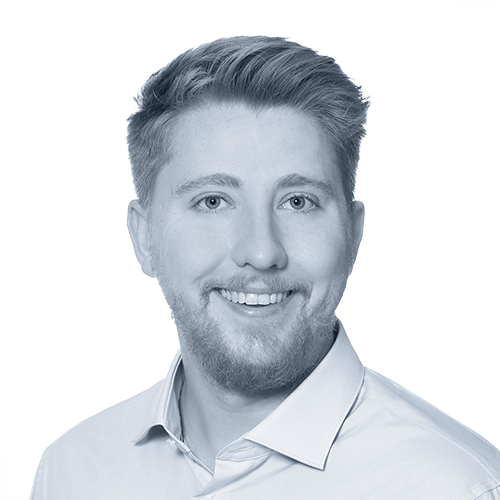 Tobias Bongartz
RWTH Aachen University, Chair for Computational Analysis of Technical Systems

Contact
RWTH Aachen University
Chair for Computational Analysis of Technical Systems
Schinkelstr. 2
52062 Aachen
fluids@nhr4ces.de
LinkedIn
CATS Scientific Coworker Profile
Biography
Tobias holds a Bachelor's degree in Computational Engineering Science from RWTH Aachen University, during which he undertook his externship at the ABB Corporate Research Center in Baden, Switzerland. Following this, he completed his Master's degree in Computational Engineering Sciences at RWTH Aachen University, where he researched discontinuous Galerkin methods and non-equilibrium gas dynamics as his area of interest.
Since 2021, Tobias has been working as a Scientific Coworker at the Chair of Computational Analysis of Technical Systems (CATS) at RWTH Aachen University and as a member of the Simulation and Data Lab for Fluids of the SDL Fluids National High-Performance Center for Computational Engineering Sciences (NHR4CES). His research includes stabilized finite element methods to model pathological blood clotting for the development of next-generation anticoagulants in biomedical sciences.
Thematic Advice
Computational fluid dynamics is playing an increasingly important role in engineering for the purpose of providing insight into flow phenomena. With the increasing availability of high-performance computing resources on the one hand, but also the desire to reduce energy consumption and the increasing demand for fluid simulations on the other hand, there is a constant strive for the further development of more advanced as well as more efficient modeling tools. The progression moves towards fluid problems with a high degree of specialization and complexity.
Tobias can offer his proficiency on the applications of a broad range of methods for the analysis of flow problems on HPC systems. His overview can help users make the most suitable choice of simulation method and obtain high-resolution simulation data while sparing resources.
Professional Competence
In his current project Tobias applies finite element methods in a biomedical context and develops a mathematical model for predicting local thrombus formation. This involves mimicking the mechanisms of the human blood clotting process and integrating recent evidences from the field of molecular biomedicine.
The methodological challenges Tobias investigates are the incorporation of large blood components and small biochemicals in the same model, a high number of coupled partial differential equations, uncertainty of parameters, numerical stabilization and the influence to the flow field by a developing thrombus.